E-commerce
How to Start an Ecommerce Business in 2023 (The Right Way)
If you're thinking of starting an Ecommerce business this year, you'll be entering an exciting world of limitless possibilities and potential.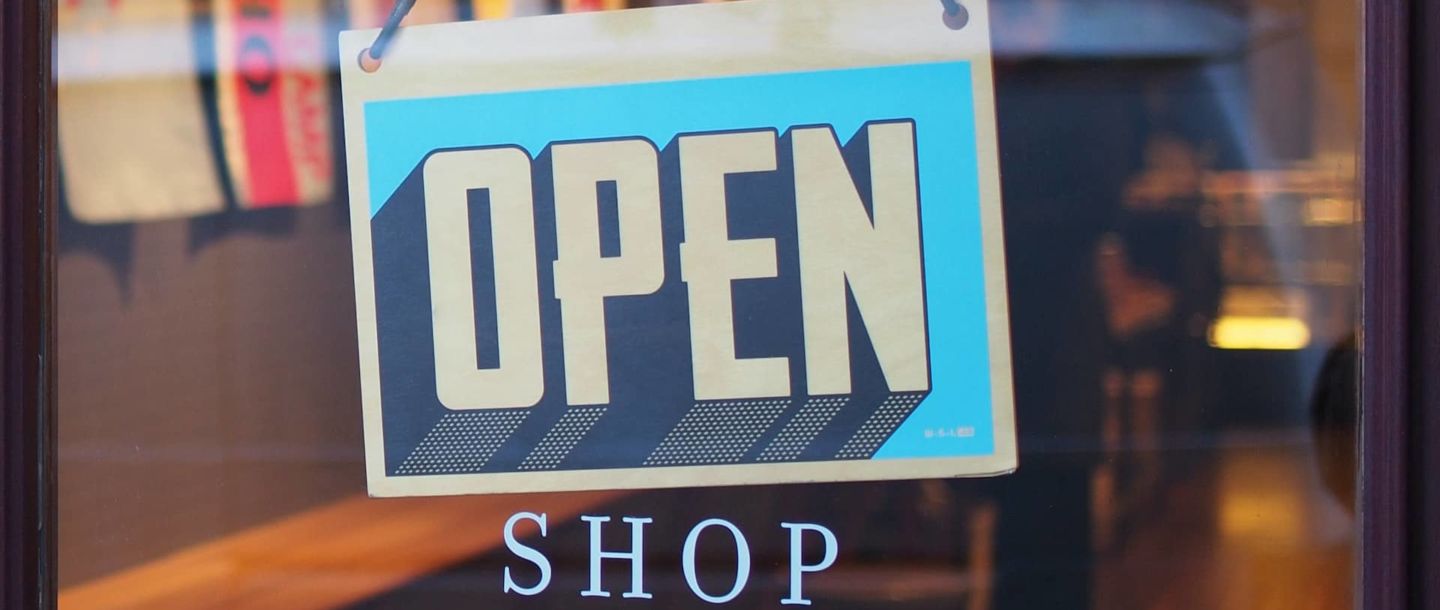 But before you jump headfirst into the world of online sales, it's important to understand that starting an online store is no walk in the park. But, with the right mindset, tools, resources, and guidance, you can set yourself up for success. In this article, we'll cover how to start an Ecommerce business the right way in 2023, with all the essential steps and tricks to make your dreams a reality.
Choose Your Niche
One of the most critical steps in starting an Ecommerce business is identifying what you want to be known for. A niche is a market segment defined by its unique characteristics and target audience. Some examples of niches include:
Sustainable and eco-friendly home goods
Specialty teas and coffee blends
Vintage clothing
Customized pet accessories
The first step in selecting your niche is identifying your passions and interests. Your Ecommerce business will require lots of hard work and dedication, so choosing an area that sparks genuine interest for you is essential. Start by making a list of topics or hobbies you enjoy and decide which ones are possible for you to monetize. For example, if you love hiking, consider starting an Ecommerce store that sells hiking gear.
Determine Target Market For Your Ecommerce
The next step to starting your Ecommerce business is to determine your target market. This is the specific group of people or companies you want to sell products or services to. Understanding your target market allows you to tailor your marketing efforts and create products that meet their needs and preferences.
Performing Market Research for Your Target Market
Market research involves gathering information about potential customers and their needs and preferences. There are various tools and methods you can use to help you collect intel on your target audience, including surveys, questionnaires, focus groups, and keyword research. Here are some questions to consider as you begin:
Who are your potential customers?
What are their demographics (e.g., age, gender, income, and location)?
Do you know their needs and preferences?
What motivates them to make a purchase?
How can you solve their pain points or challenges by selling your products or services?
What are their shopping habits and behaviours?
Where do they shop online?
What factors motivate their purchasing decisions?
Identify Current Market Trends
Access public databases, journals, and reports in your chosen niche to help you understand the current discussions, opinions, and overall state of the market you want to enter. You can also use tools like Google Trends to help you gauge current demand in your area of expertise.
Conduct Keyword Research
Keyword research involves identifying the words and phrases that potential customers use when searching for products or services like yours. By understanding their queries, you can tailor your Ecommerce business to their needs and provide valuable information targeting these searches to help improve your visibility in search engine results pages (SERPs).
Brainstorm words and phrases relevant to your niche and products. You can also use tools like Google AdWords Keyword Planner, SEMrush, or Ahrefs to generate additional ideas and analyze search volume and ranking difficulty.
Follow Others in Your Niche
You can get a good idea of your target audience's behaviour by monitoring social media conversations. Consider joining specific groups or following others in your niche. This can be an excellent resource to help you add value to your customers. For example, if people frequently comment about the shortfalls of particular products, you can use this as an opportunity to fill that gap.
Build Your Buyer Persona
After you've gathered data from these various research channels, build a buyer persona. Your ideal customer profiles should contain details of their behaviours, habits, needs, and other demographic characteristics.
Choose Your Product
It's important to identify products that are in demand and have a decent search volume. While it may be hard to compete in product niches with a high search volume, keep in mind that those without significant queries may not be profitable. While there is no "ideal number," the general rule for these product keywords is to consider anything over 20 monthly searches.
How Will You Get Your Product?
Once you've chosen your product, you must decide how to get it. Different options exist, including manufacturing the product yourself, reselling wholesale products, or drop shipping.
Manufacturer of the Product
Manufacturing your product can be a good option if you have the resources and expertise to do so. This allows you to have complete control over the process. However, this can also be expensive and time-consuming.
Resell Wholesale
This option involves purchasing products in bulk from a wholesaler and reselling them at a markup price. This can be an excellent option for those who can't make the items themselves.
Dropshipping
This is a popular choice for many Ecommerce businesses because it's considered lower risk and more cost-effective. This method involves partnering with a reputable supplier who handles the product's manufacturing, shipping, and handling. All you need to do is set up your Ecommerce store, market the product, and forward the order details to the supplier, who will then make the item and ship it directly to the customer.
Create a Business Plan
A plan is essential when starting your Ecommerce business. It outlines your goals, strategies, and financial projections and helps you stay on track as you grow your store.
Select a Name for Your Ecommerce Business
Your business name is vital to your brand identity. Choose something memorable, easy to spell, and reflects your brand's personality. Don't forget to check if that domain name is available and register it once you decide.
Build Your Brand
Your brand is how you present your business to your customers, and it's how you differentiate yourself from your competitors. Your brand should include your business name, logo, colour scheme, voice, and editorial guidelines for marketing materials. When building your brand, it's essential to consider how you will communicate your story, values, personality, and value proposition to connect with your customers.
Establish Your Unique Selling Point
Your unique selling point or value proposition sets you apart from your competitors. Establishing this differentiation in the market brings value to your customer. For example, consider the problems your customers are trying to solve — how do competitors solve these problems, and how can you do it better? Ensure you communicate these unique benefits to your target audience in your marketing initiatives.
Build your Online Store
Once you've created your business plan, it's time to build your online store. When you get to this stage, consider hiring an Ecommerce developer. These professionals have the knowledge to help you decide on the right platform and the tools to execute your vision.
Choose A Platform For Your Ecommerce business
Leading Ecommerce platforms include Shopify, WooCommerce, PrestaShop, and BigCommerce. When deciding, consider factors like ease of use, customization options, pricing, and scalability.
Create Content
Creating compelling content is a crucial part of building your online store. This contributes to your brand identity and significantly influences organic search rankings. Here are some types of content to consider including on your website:
Compelling product descriptions: These descriptions should be detailed, informative, and engaging. They should also communicate the benefits of your product and help customers make informed purchasing decisions.
Images and videos: Consumers like to see visuals showcasing your products because it gives them a better understanding of what they're purchasing.
Web pages: These pages should include all the necessary information your customers may search for, like an "about us" page, a "contact us" page, and other essential policy notes. An Ecommerce developer can help ensure you have the necessary information on your website.
Blogs and articles: These pieces of content should be related to your niche and establish you as an authority in the industry. Ensure they are high-quality, informative, and relevant to your target audience.
Market Your Ecommerce Business
Once you build your Ecommerce store, it's time to start letting people know you exist.
Paid Media
This method includes advertising on platforms like Google, Facebook, and Instagram. Consider investing in pay-per-click (PPC) advertising, which allows you to target specific keywords and demographics to drive traffic to your online store. You can track your results and adjust your campaigns to maximize your return on investment (ROI).
Social Media
Social media is a powerful tool for promoting your Ecommerce business. Choose platforms that resonate with your target audience and create a consistent brand message across all channels. Engage in discussions with your customers, share your brand story, and promote products. You can also consider influencer marketing to reach new audiences and drive sales.
SEO
Search engine optimization (SEO) is optimizing your website to rank higher in search engine results pages (SERPs). This involves leveraging your site's content, structure, and backlinks to improve its relevance and authority in search engines. SEO can include optimizing on-page content and backend coding, which an Ecommerce developer can easily do.
Email Marketing
Email marketing is also an excellent way to build brand loyalty. You can email subscribers to promote new products, sales, and special offers. Consider segmenting your email list based on customer behaviour and preferences to deliver more targeted and personalized messaging.
Final Tips For Building an Ecommerce Business
Competitor research
This is integral to building a successful Ecommerce business. When researching your competitors, pay close attention to their products, pricing, and marketing strategies. Look for ways to differentiate your business from theirs to add customer value.
Conversion rate optimization
Conversion rate optimization (CRO) is the process of optimizing your website to increase the percentage of visitors who take a desired action, like making a purchase or signing up for your email list. Strategies to promote CRO include improving your website's:
Usability
Design
Messaging
Strategic copy
Create brand loyalty
The key to a long-lasting Ecommerce business is to keep customers coming back. Brand loyalty starts with exceptional customer service. Try:
Offering personalized experiences
Rewarding customers with special offers and discounts
Implementing a loyalty program to incentivize repeat business
Being responsive to all inquiries
Wrapping Up
Now that you have the steps to build an Ecommerce business, you can set yourself up for success. Remember, growth doesn't happen overnight. It takes hard work, dedication, and a willingness to adapt and evolve over time. But with persistence and commitment, you can achieve your goals and thrive in 2023 and beyond. As mentioned earlier, one of the best ways to ensure long-term success is to hire an Ecommerce developer who knows the ins and outs of this field. If you're looking for assistance like this, contact us at Goodie Website. We can connect you with skilled freelancers who can guide you along the way.