WEBSITE DEVELOPMENT DELIVERY SERVICE
Hire Top WordPress Development Freelancers
Goodie offers custom WordPress websites for designers, business owners, and digital agencies. With our team of talented freelance developers, your project is always in good hands!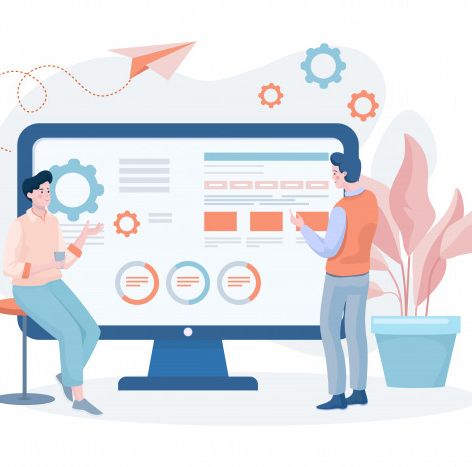 WordPress Development Solutions For Your Custom Project
Hire our developers to create your next custom WordPress website including theme development.

Extend your website functionality with custom-developed WordPress plugins by our experts or get customized installed ones.

Hire a WooCommerce developer to build your online store from scratch or enhance your existing e-commerce website.

WordPress Website Security & Performance

Is your website slow and experiencing spam floods? Our  experts will use the best industry practices to improve your website performance and security.

WordPress Website
Migration

Looking for WordPress  website migration? Our WordPress experts will take care of it for you.

WordPress Website Maintenance

Our experts will make sure your website and e-commerce is always up to date and secure.
Why Should I Hire a WordPress Developer?
When it comes to WordPress website development, you need an experienced and dedicated team of developers who can help take your business to the next level. Goodiewebsite is a web platform with over 10 years of experience in WordPress website development.
Our team of expert WordPress developers can help you design and develop a beautiful, functional, and secure online store that meets your specific needs and budget.
The benefits of hiring our WordPress developers include the following: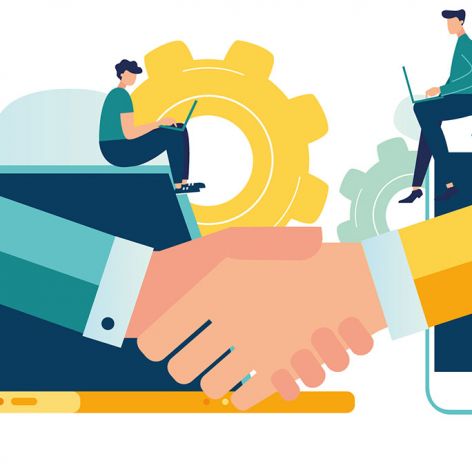 Create an Easy-to-use WordPress Website.
Websites created with WordPress are built for non-technical people. The user interface is intuitive and friendly. Adding or editing of the content is as easy as browsing the websites.
Improve the UX for your customers.
Good UX and a proper understanding of the users makes your website easier to convert them into loyal customers. Our experts will make sure the customer journey is as smooth as possible.
Reliable and Secure WordPress Website.
Our WordPress development expert use the best practices to create reliable and secure websites. Your website will bring leads and sales without you being stressed about hack attacks and spam floods.

Average Rating:
4.75 star per project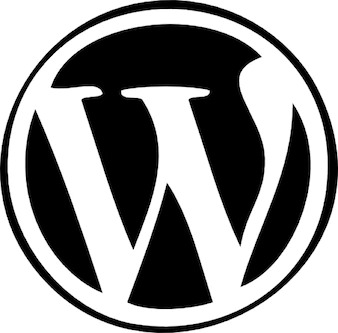 WordPress Experts:
20+ Active WordPress developers
Customers:
served 1000+ since 2016

Projects:
2000+ projects launched since 2016
What Our Clients Are Saying About Our WordPress Developers
Marcin was exceptional and brought our vision to life. He was very patient and made everything work perfectly. We couldn't be happier with the clear level of expertise and knowledgable that Marcin has applied to our project.
Piotr was prompt, polite and extremely professional. I would refer him onto anybody that requires a skilled coder!
Prawesh was very professional, very accommodating. Enjoyed working with him and he followed the design specification perfectly, was able to make any adjustments we needed quickly.
Rafal was great: high-quality work, professional communications, timely turnaround, patient with our lack of sophistication and therefore frequent changes. Very good job, we would definitely work with him again.
Preparation

Access platform
Upload your design files and project brief
Pre-production consultation

Matching

Goodie experts review project
Consult the solutions
Approve the price

Production

Pay the kickoff invoice
Communicate the project
Approve the project
Verified professionals
You will work with experienced professionals that will take your project to another level.
Fair Price
Transparent web project development quotation process results into fair price for your project. High quality work for industry standard rates.
Satisfaction guarantee
Your project is completed when you're happy with it. Our developers develop your website following your project scope of work.
FAQs
Do you have any questions about our Top WordPress Website Developers?
How much does hiring a WordPress developer cost?

We'll estimate the development of your website and provide you with a quote, which will be based on the features and functionality included in your design. Our average prices for WordPress websites are presently at $1799 USD. This figure is for rough budget planning purposes only; we'll provide a final estimate for your specific project separately. Note that final costs depend on the complexity of your design, included features, and otherwise.
How long does it take for WordPress project to be completed?

On average, WordPress development takes 10 working days from the date on which we receive the project kickoff payment. The length of the development process depends on the project complexity.
What if my WordPress project is urgent?

Goodie is a platform invented, produced, and run by Xfive, a web development agency based in Melbourne, Australia with over 15 years of experience and thousands of projects delivered to satisfied clients. Over 80% of them return to request more work!
What if I don't like my WordPress project?

While submitting the project brief, you should mention the deadline you require of us. Developers who have more capacity and can deliver your website in a shorter time will apply. Usually, expedited projects cost 150% more in comparison to the standard estimate.
How does Goodie vet their WordPress Developers?

Goodie takes advantage of being a subsidiary brand to a long-time operating agency. We share recruitment processes, which include everything from advertising and screening questions to technical and soft skills interviews, and even test projects. Goodie typically hires the top 3% of the candidates who applied.
Skills and Qualifications for WordPress Developers
Hiring an experienced developer takes more than just scanning through stacks of applications. At a high level, WordPress  developers posses the following skills:
Skilled web developer
WordPress websites are the heart of the web industry. If you're looking to develop a new website, expertise in web development is a must-have. WordPress is the most used CMS for most websites. It's a prerequisite for a successful hire. Look for a Full-Stack WordPress developer to complete your next project.
Front-end development skills
To win and add value as a WordPress developer, a professional should have extensive front-end development knowledge. Developing intuitive interfaces that persuade users to stay engaged is an asset. For that, try to hire WordPress developers with a strong base in front-end development.
Hands-on knowledge of backend programming
Familiarity with backend solutions and services is also an aspect WordPress developers need to master. It is essential for a developer to possess enough knowledge to take care of backend development if required.
Ability to test websites
Knowledge of website testing is another basic task that WordPress developers must undertake. It is a mandatory requirement before rolling out any project for public use. So try to understand the developers' perspective about testing processes and techniques involved.
Efficient communication skills
Good communication is the key to success. Especially in a stage where remote WordPress developers and spread-out teams are becoming the norm. A developer should also be vetted as per his/her interpersonal skills. Collaboration and instant communication are a huge part of the tech industry that demands confidence while communicating with different members or clients.