WOOCOMMERCE E-SHOP DEVELOPMENT SERVICE
Hire Top WooCommerce Development Freelancers
The Goodie development team supports designers, business owners, and digital agencies, delivering custom WooCommerce e-shops. Your project is in good hands!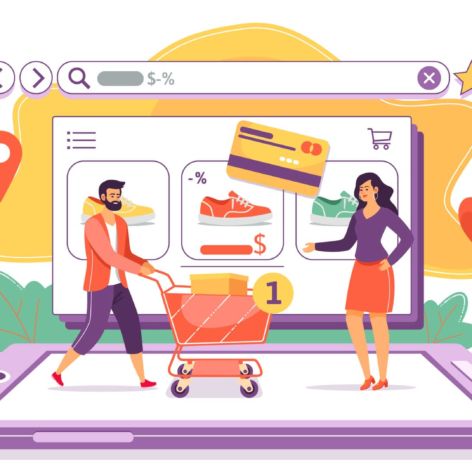 WooCommerce Development Solutions For Your E-Shop
Custom Woocommerce Store Theme Development

Our Woocommerce developers from Goodiewebsite will create custom Woocommerce theme to start selling your products online.

Woocommerce Third Party Services API  Integration

Extend your Woocommerce store functionality by integrating 3rd party application via their API system.

Woocommerce Themes for
Online Stores

Hire a Woocommerce theme specialists to build your custom Woocommerce themes for your future online shop from scratch or enhance your existing Ecommerce website UI.

Woocommerce Store Security & Performance

80-90% of the end-user response time is spent on the storefront browsing products and making purchases. Our  experts will make sure that time spent on your website is spent usefully.

Woocommerce Theme & Online Store Migration

Looking for Woocommerce theme &  online store migration? Our Woocommerce experts will make sure your migrated Woocommerce store and themes will look the same and work the same as original.

Woocommerce Store Theme Accessibility

The implementation of accessibility best practices is a problem our Woocommerce development expert can solve for you.
Why Should I Hire a Woocommerce Developer?
If your serious about your online business and interested in growing a scalable, secure and profitable business, you need to have a team with the expertise on board to manage your store in a technical and consultative capacity.
Having a Goodie WooCommerce expert who knows the intricacies of the many WooCommerce plugins and how they work with each other is vital.
The benefits of hiring our Woocommerce developers include the following: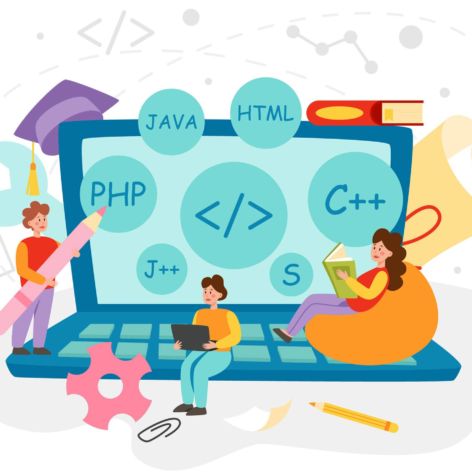 Save money and lessen the headaches
As with many areas of business, taking shortcuts can only hurt you in the long run. Working with shoddy developers or trying to wing it yourself may be saving you pennies now, but cost you much more in the future.
Improve Woocommerce store's security
There's a lot more to managing the technical aspect of a website, especially an ecommerce site. Your customers depend on your site to be secure and safe.
No worries about plugin updates & conflicts
Our WooCommerce expert can identify potential conflicts, troubleshoot and fix any such issue before it gets to your live site.

Average Rating:
4.75 star per project

Woocommerce Experts:
15+ Active Woocommerce developers
Customers:
Served 100+ Woocommerce customers since 2016

Projects:
200+ Woocommerce projects launched since 2016
What Our Clients Are Saying About Goodie Woocommerce Developers
Marcin was very pleasant to work with. He is patient, responds quickly and wants to deliver a satisfactory end result. He continued to iterate with me until I was happy with various details on my site. As someone who doesn't know much about coding or developing, I also appreciated him taking the time to answer basic questions and explaining process and capabilities.
I enjoyed working with Nuno, he was very knowledgeable and dedicated to completing the project at a high quality providing good ideas as we went along.
Rahul was a pleasure to work with. He was very responsive to suggestions and change requests, detail oriented, and maintained quick turn-around times. We would be happy to work with him again in the future. 5 stars!
Rafal was great: high-quality work, professional communications, timely turnaround, patient with our lack of sophistication and therefore frequent changes. Very good job, we would definitely work with him again.
Preparation

Access platform
Upload your design files and project brief
Pre-production consultation

Matching

Goodie experts review project
Consult the solutions
Approve the price

Production

Pay the kickoff invoice
Communicate the project
Approve the project
Verified professionals
You will work with experienced professionals that will take your project to another level.
Fair Price
Transparent web project development quotation process results into fair price for your project. High quality work for industry standard rates.
Satisfaction guarantee
Your project is completed when you're happy with it. Our developers develop your website following your project scope of work.
FAQs
DO YOU HAVE ANY QUESTIONS ABOUT OUR TOP WOOCOMMERCE DEVELOPERS?
How much does a WooCommerce website cost?

Goodie developers estimate the development of your e-shop and provide you with a quote. This is based on the features and functionality included in your design as well as the brief accompanied with your files. Our average prices for WooCommerce websites average $2999 USD. You'll receive your project cost estimates separately on your project space. The cost of a WooCommerce development depends on the structure of your design and the functionalities you wish to implement.
How long does it take to develop my WooCommerce project?

Standard-complexity project development generally takes 15 working days from the date of your project kickoff payment. The more complex the project, the more time it takes to complete it.
Why should I consider a Goodie website for my WooCommerce e-shop?

While working with Goodie WooCommerce developers, no client will feel disconnected from the process. Each project has a specific communication space on the Goodie platform where all project details are communicated and documented. For monitoring the project progress and previewing the WooCommerce website, there's an individual secured staging server. Goodie developers are part of the development cloud where they communicate and support each other if there are any challenges along the way. This gives an additional layer of quality and security that the WooCommerce project will be completed as expected.
How do we hire experienced WooCommerce developers?

Goodie is a subsidiary brand to a long-time operating agency. Therefore, we share recruitment processes including advertising, vetting questions, technical and soft skills interviews, and projects that test skills. For WooCommerce developer positions, we require five or more years of active woocommerce development. Applicants also need to complete the WordPress + WooCommerce test project. We generally hire the top 3% of applicants.
What if my WooCommerce project is urgent?

If you need something as quickly as possible, please let us know in advance. Available developers will respond and get to work, but be advised that expedited service typically incurs development costs of an additional 50%.
What if I am not satisfied with my WooCommerce project?

At Goodie, we take client satisfaction seriously and love what we do. As a result, our average customer score for the past 200 projects is 4.75 out of five. For additional peace of mind, take a look at our Satisfaction Guarantee Policy.
Skills and Qualifications for Woocommerce Developers
Hiring an experienced developer takes more than just scanning through stacks of applications. At a high level, front end developers posses the following skills:
HTML & CSS
The essentials of web development are CSS (Cascading Style Sheets) and HTML (HyperText Markup Language). A website can be created with only these tools. HTML provides structure of the webpage , while CSS is used to style the visual layout of the webpage.
Excellent knowledge of PHP, WooCommerce and WordPress
Another skill to match the WordPress Developer job description is to have knowledge of PHP. WordPress has been built on PHP, so you must have in-depth PHP knowledge to work as a Woocommerce Developer.
JavaScript
JavaScript is required to make the website interactive. It increases the chances to land a developer gigs if developers know all three of these languages (HTML/CSS/Javascript).
Responsive design
When it comes to Woocommerce online store development, Woocommerce developers must be aware of this and understand the fundamentals of responsive design. Nowadays, knowing the principles of responsive design and how to apply them in your code is critical. A large portion of the visitors are using mobile devices to browse and buy things online.
Ability to test Woocommerce online store
Knowledge of website testing is another basic task that Woocommerce developers must undertake. It is a mandatory requirement before rolling out any project for public use. So try to understand the developers' perspective about testing processes and techniques involved.
Efficient communication skills
Good communication is the key to success. Expert Woocommerce developers must be able to work well with others.  They will need to communicate well with the client and cooperate with the complete project team because teamwork is a part of a front end developer's everyday life.