E-commerce
Shopify vs. WooCommerce: Which is Right for Me?
Starting an online store has never been easier in today's digital age. But with so many Ecommerce platforms to choose from, finding the perfect one for your business can feel overwhelming.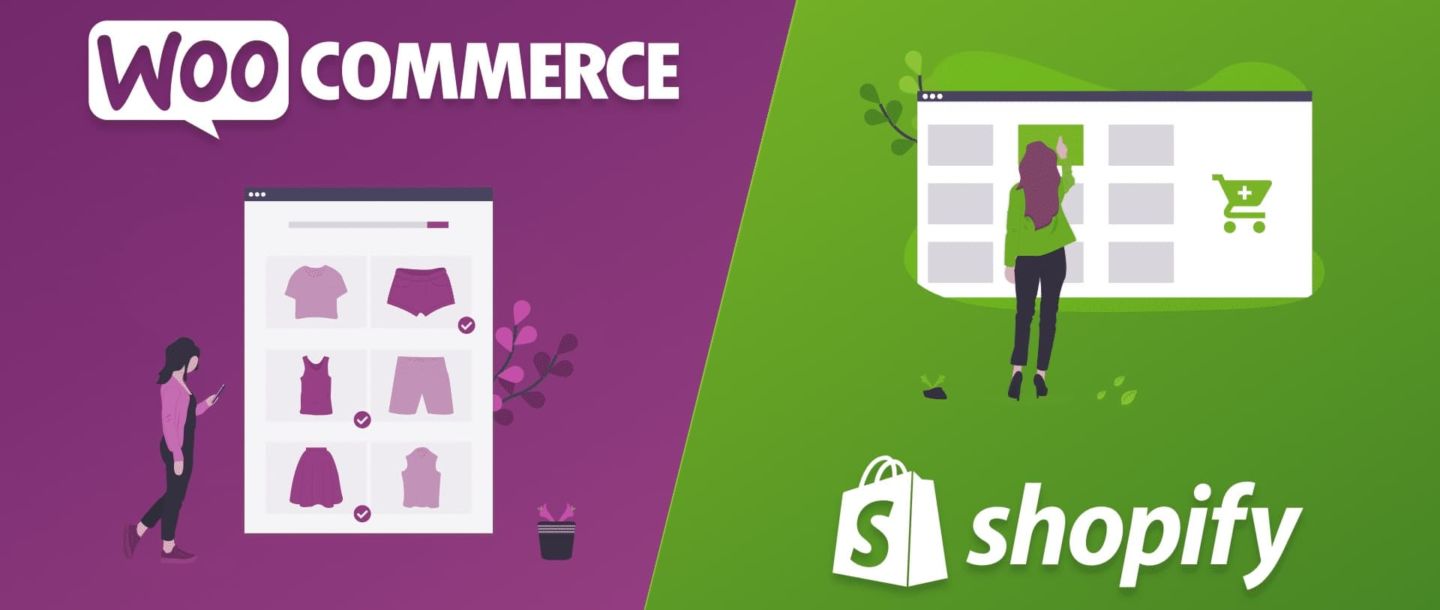 Shopify and WooCommerce are two of the most popular options available, and each has its own unique strengths and weaknesses. In this article, we'll explore each platform in more detail to help you decide which one is right for you.
What is Shopify?
Shopify is a popular cloud-based Ecommerce platform that provides a convenient way to set up your online store. It offers inventory and order management, payment processing, shipping and fulfillment, and marketing and analytics features. This fully integrated solution covers all the technical aspects of running an online store, like web hosting, security, and software updates.
What is WooCommerce?
WooCommerce is an open-source plugin designed to integrate Ecommerce with WordPress websites. Thanks to the vast number of extensions and themes available, this platform is highly customizable and user-friendly. Since WordPress is one of the leading website builders in the world, WooCommerce is a go-to for many of these users.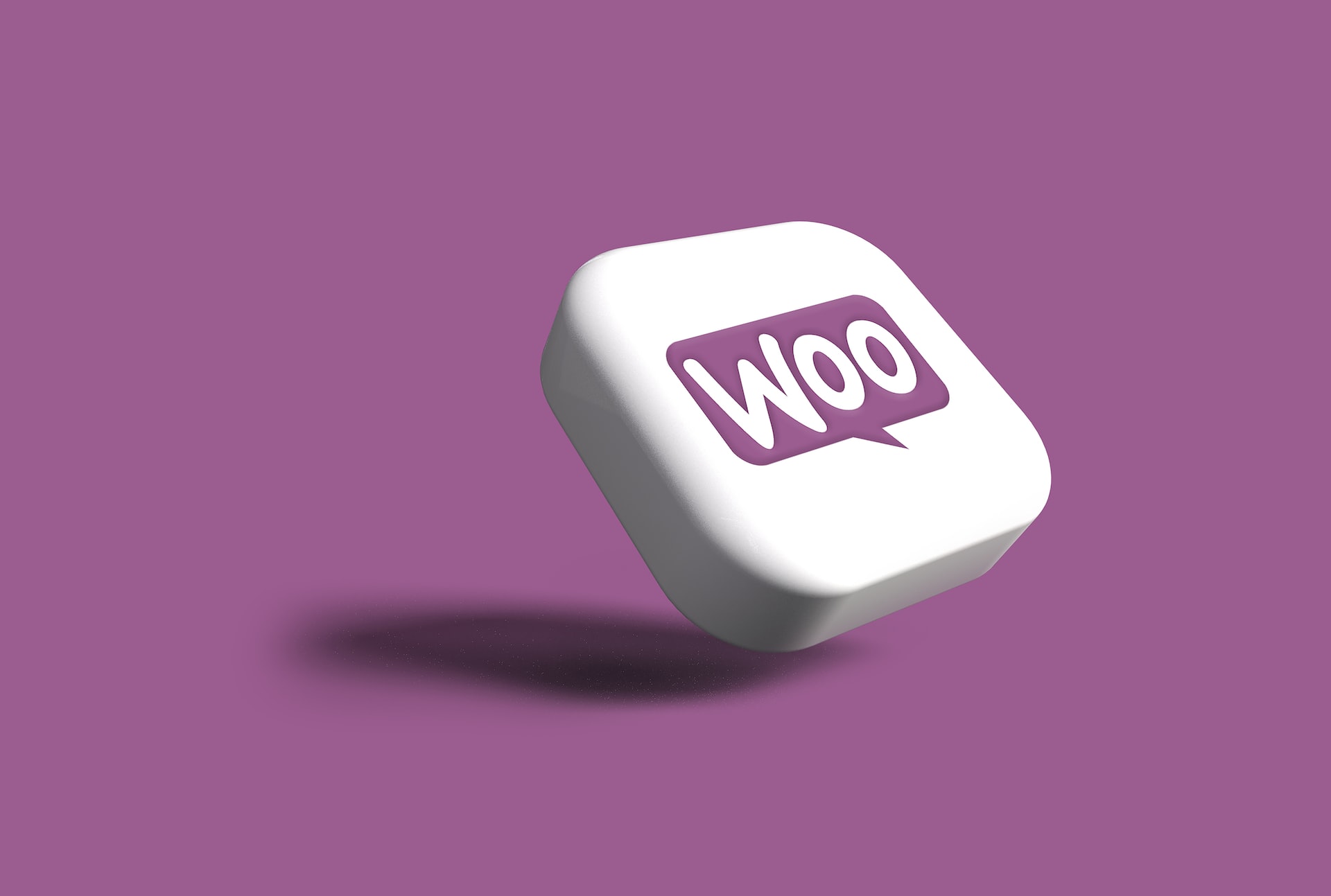 What to Look For in Your Ecommerce Platform
When choosing an Ecommerce platform, it all comes down to your specific needs, current expertise, and goals. Here are ten key areas to consider:
Ease of use: Ideally, you want to consider user-friendly and intuitive platforms for you and your customers.
Customization and control: Every business is unique. Depending on your knowledge and skills, you may benefit from more control over customizations.
Payment gateways: Look for platforms that offer various payment gateways. This will help accommodate customers with different preferences.
Security: This is one of the most important aspects of any online store. Consider platforms with features like SSL, encryption, and regular updates.
Integrations: If you intend to use third-party plugins and software, they must integrate seamlessly with your platform.
Performance: For the user experience and long-term success of your Ecommerce business, you'll want fast reliability with quick page loading and minimal downtime.
Inventory management: This can include tracking inventory levels, receiving alerts when stock runs low, and updating information where needed.
Cost: The cost of Ecommerce platforms can vary and often include the price of using the platform and additional fees for plugins, themes, and transactions.
Scalability: As your business expands, you want a platform that can grow with you and handle increased traffic and sales.
Customer support: Look for options that offer multiple support channels, like email, phone, and live chat, at all hours of the day.
Shopify vs. WooCommerce: A Detailed Look
While Shopify and WooCommerce offer powerful features for Ecommerce businesses, they have some key differences that can help you decide which is better for your needs.
Cost
Shopify
To use Shopify, you'll need to pay a monthly fee. There are three pricing plans:
Basic: From $39 USD per month or $348 annually.
Shopify: From $105 USD per month or $948 annually.
Advanced: From $399 USD per month or $3,588 annually.
Generally, you'll save more each month if you sign up to pay annually. In addition to the monthly fee, you'll also have to pay transaction fees for each sale unless you exclusively use Shopify Payments as your gateway.
WooCommerce
On the other hand, WooCommerce is an open-source platform, which means it's free to use. However, keep in mind that you'll still need to pay for hosting, domain names, and other additional technical requirements to get your WordPress site running in the first place.
Hosting plans can cost as little as $5 (USD) per month.
Domain names typically range from $5 to $20 (USD) per year.
The cost of additional plugins and themes can range from free to hundreds of dollars, depending on your needs.
Control and Customizability
Shopify
As a fully hosted platform, Shopify manages all the technical aspects of your site, which gives you less control over the back end. The platform offers a range of personalizable templates; however, there are limits to customization if you don't have advanced coding skills. Consider hiring a Shopify developer to help you create a more sophisticated site.
WooCommerce
This platform allows complete control over your entire website, including appearance and technical functions.
You'll have access to a wide range of free and paid themes and a vast ecosystem of plugins and extensions.
You must handle hosting, security, updates, and other back-end specifications. Since this can be complex and time-consuming, hiring a WooCommerce developer can ensure you have the proper coding and functions.
Performance
Shopify
Since Shopify controls server maintenance and updates, it results in fast loading times and improved performance without you needing to lift a finger. The platform uses advanced infrastructure and technology, providing unlimited bandwidth and automatic scaling. This means that your Ecommerce website can handle higher traffic volumes without glitching.
WooCommerce
Your website's performance will depend on the hosting provider and plan you choose, as well as your levels of customization and plugins. It's essential to use high-quality plugins to avoid lagging. Since WooCommerce is entirely self-hosted, technical knowledge may be required for caching and speed optimization.
Ease of Use
Shopify
Shopify is known to be user-friendly. It's easy to set up, even for those with little or no coding knowledge. The platform's interface is intuitive and easy to navigate, providing step-by-step guidance. It also offers a range of built-in features, like payment processing, shipping, and taxes, which can simplify setting up an online store.
WooCommerce
If you're familiar with WordPress, you'll likely find WooCommerce easy to use and navigate. However, if you're new to this content management system (CMS) or have little technical knowledge, setting up and customizing your store can be more challenging. If this is the case for you, consider collaborating with a WordPress developer to get expert insights and advice — they can help get your Ecommerce shop up and running in no time.
Payment Options
Shopify
A range of payment options are available on Shopify, including Shopify Payments (its own payment gateway) and other third-party gateways. Keep in mind that if you use third-party options, you may need to pay transaction fees.
WooCommerce
This platform also provides integration of various payment gateways. On the one hand, access to many third-party payment options offers more flexibility and choice. However, with WooCommerce, you must manage payment processing separately from your online store, which offers less convenience.
Integrations
Shopify
Shopify provides a wide range of integrations in its app store, which cover various areas, including marketing, sales, shipping, accounting, and more. The best part is that its app store is well-curated, meaning it only offers high-quality apps that are regularly updated and maintained.
WooCommerce
As an open-source platform, WooCommerce has many more integration options. However, the drawback is that many plugins provided by third-party developers may be of lower quality and less reliable.
Customer Support
Shopify
Shopify delivers 24/7 customer support via phone, email, and live chat. It also offers an extensive online knowledge base and a community forum where users can find answers to common questions and connect with others.
WooCommerce
WooCommerce provides support through email, live chat, and community forums. An extensive documentation library is also available for users to troubleshoot their issues.
Security
Shopify
Shopify provides a secure platform that meets the highest security and encryption standards. It handles all matters related to hosting, data backups, and software updates. It also offers a range of features and settings, like two-factor authentication, fraud analysis, and SSL certificates.
WooCommerce
WooCommerce is a secure platform, but because it is a self-hosted solution, the security of your online store depends on your practices and web hosting provider. This means you'll be responsible for maintaining and monitoring your site for vulnerability risks.
Scalability
Shopify
Shopify's cloud-based hosting is designed to scale automatically to handle spikes in traffic and sales, that ensures your focus on growing your business without worrying about technical issues or performance.
WooCommerce
Scalability with WooCommerce depends on your own server infrastructure and technical expertise. If you have a reliable web hosting provider and are experienced with managing a server environment, WooCommerce can be a highly scalable platform.
Inventory
Shopify
Shopify offers a comprehensive inventory management system that allows you to track stock levels, set up low stock alerts, and manage your products' variants, like size and colour. Shopify's system also integrates with several third-party apps and tools to help you with tasks like barcode scanning, order fulfillment, and shipment tracking.
WooCommerce
While WooCommerce doesn't have a built-in inventory management system there are several extensions and plugins which can help you manage your stock. Some popular options include WooCommerce Stock Manager, YITH WooCommerce Stock Management, and ATUM Inventory Management for WooCommerce.
Shopify Pros and Cons
Pros
Is easy to set up and easy to use for beginners with no coding experience
Comprehensive inventory management system
A wide range of customizable themes and templates
Integrates with a large number of high-quality third-party apps
Excellent customer support
Cons
Shopify can be more expensive than other Ecommerce platforms
Limited design flexibility for those wanting a more sophisticated site
Transaction fees for third-party payment gateways
WooCommerce Pros and Cons
Pros
Free and open-source, making it a cost-effective option
High customizability and control over plugins, themes, and design
Built on WordPress, which is a powerful CMS with excellent SEO capabilities
Offers a range of payment options
Can provide detailed reporting and analytics to help you make data-driven decisions
Cons
Requires more technical knowledge
Lacks built-in inventory management systems
WooCommerce can be slightly less reliable than Shopify
Which Platform is Better for Dropshipping?
Both Shopify and WooCommerce offer features that can make dropshipping easier, but they have some key differences:
Shopify offers several apps and tools that make setting up a dropshipping store easy, like Oberlo, Dropified, Sprocket, and Printful.
By using third-party plugins WooCommerce can achieve similar functionality as dropshipping feature.
While both platforms are viable options, Shopify's built-in features and high-quality app integrations make dropshipping more convenient and user-friendly.
Which Platform is Best for SEO?
Shopify's built-in SEO features include customizable title tags and meta descriptions, automatically generated sitemaps, and support for canonical URLs. To provide detailed data on performance Shopify platform integrates with popular tools like Google Analytics and Search Console.
WooCommerce unlike Shopify, is built on WordPress, known for its strong SEO capabilities. This platform offers features like customizable permalinks, meta descriptions, and titles. WooCommerce integrates well with popular plugins like Yoast SEO.
While both platforms offer solid SEO features, WooCommerce's integration with WordPress and its robust selection of plugins and themes give it an edge in SEO flexibility and control.
Should I Choose Shopify or WooCommerce?
Ultimately, choosing between Shopify and WooCommerce depends on your needs and priorities. If you're looking for a user-friendly, all-in-one solution with built-in support and features, Shopify may be the better choice. If you're willing to invest more time into your store's design and prefer flexibility and control over ease of use, then WooCommerce may be the way to go. Regardless of your choice and skill level, it can be helpful to consult with an Ecommerce developer to help you make informed decisions about the future of your online store. At Goodie Website, you can get access to skilled professionals to help you along your journey. Contact us today to learn more.