BIGCOMMERCE DEVELOPMENT SERVICE
Hire The Top BigCommerce Developers
Goodie professionals work with designer teams, small business owners, one-man companies and/or digital agencies requiring shopify. They deliver custom-made BigCommerce online ecommerce solutions. Maximize the potential of your business today!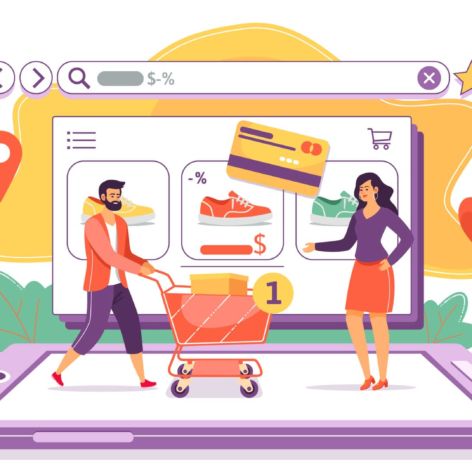 BigCommerce Development Solutions For Your Online Store
BigCommerce Category Page Customizations

BigCommerce category pages are an important part of your website and overall user experience. But often times, these pages get overlooked. If category pages are not presented or written properly, your on-page optimization can suffer.

BigCommerce  Product Page Layout Customization

Without good BigCommerce product pages, customers are much more likely to bounce and visit competing websites. Product pages are important to conversions.

BigCommerce Shop Option Customization

Customers love having options, whether it is choosing their favorite color, a specific size or just adding custom features to a product. It's important to give customers options when they browsing product pages.

Wholesale Setup & Price Customization

With Goodie team, shuffling between wholesale and retail options can be made easy so you can get back to focusing on what really matters to you: selling your products.

BigCommerce Open API Integration

BigCommerce offers an open API integration to custom develop hundreds of applications. BigCommerce offers high-performing API integrations including Login API, Catalog API, and Cart API.

BigCommerce 3rd Party Plugins Integration

In addition to the applications offered by BigCommerce, you can also customize your BigCommerce store with 3rd party plugins. Goodie developers will assist you with their integration to your store.
Why Should I Hire a BigCommerce Developer?
Why hire a BigCommerce developer? It is a wise investment to hire a BigCommerce developer to help you with all your new integrations and setup. Just like experienced mountain climbers retain local guides to keep them out of trouble.
Even if you think you can develop your site in-house, you should consider partnering with a professional that knows how to optimize your site. Goodie BigCommerce developers have a better understanding of the BigCommerce code language as well as experience with many brands and know what works.
The benefits of hiring our BigCommerce developers include the following: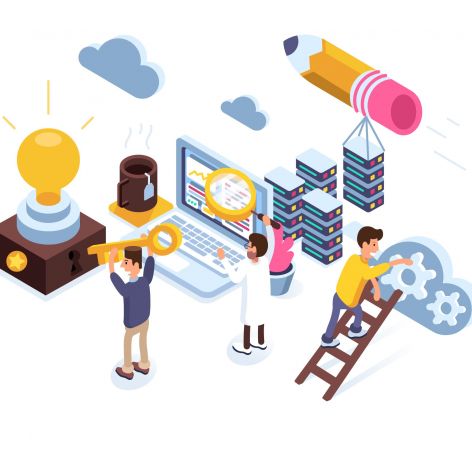 Professional looking BigCommerce shops.
If your website looks twenty years old, visitors won't trust your product. If it is confusing and there is no real vision for it, then your visitors will also get confused and you lose sales.
Performance optimized BigCommerce stores.
Our BigCommerce developers know the precautions and steps necessary to avoid issues for your site that would otherwise negatively affect your brand reputation.
Brand awareness and sales improval.
Goodie BigCommerce developers are well-versed in what a successful website looks like and needs to grow. When you hire a certified developer, you get the best results, most importantly, peace of mind.
Preparation

Access platform
Upload your design files and project brief
Pre-production consultation

Matching

Goodie experts review project
Consult the solutions
Approve the price

Production

Pay the kickoff invoice
Communicate the project
Approve the project
Verified professionals
You will work with experienced professionals that will take your project to another level.
Fair Price
Transparent web project development quotation process results into fair price for your project. High quality work for industry standard rates.
Satisfaction guarantee
Your project is completed when you're happy with it. Our developers develop your website following your project scope of work.

Average Rating:
4.75 star per project

HTML Experts:
20+ Active HTML developers
Customers:
served 1000+ since 2016

Projects:
2000+ projects launched since 2016
What Our Clients Are Saying About Our BigCommerce Developers
Marcin was very pleasant to work with. He is patient, responds quickly and wants to deliver a satisfactory end result. He continued to iterate with me until I was happy with various details on my site. As someone who doesn't know much about coding or developing, I also appreciated him taking the time to answer basic questions and explaining process and capabilities.
I enjoyed working with Nuno, he was very knowledgeable and dedicated to completing the project at a high quality providing good ideas as we went along.
Rahul was a pleasure to work with. He was very responsive to suggestions and change requests, detail oriented, and maintained quick turn-around times. We would be happy to work with him again in the future. 5 stars!
Rafal was great: high-quality work, professional communications, timely turnaround, patient with our lack of sophistication and therefore frequent changes. Very good job, we would definitely work with him again.
Benefits of Working With Goodie's BigCommerce Developers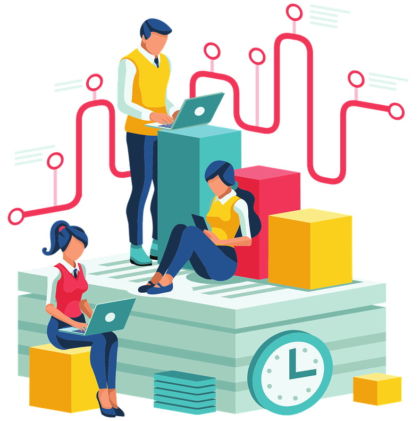 Benefits of working with remote developers specialising in BigCommerce development

Access to cloud of professional BigCommerce developers
Reduction of digital marketing investment cost
Verified work quality of developers
Trustworthy partnership
Control over the project process
Reasonable project turnaround times
Good efficiency level and performance optimization
BigCommerce standards compliant deliverables
Modern BigCommerce development approach and up-to-date technology use
FAQs
DO YOU HAVE ANY QUESTIONS ABOUT OUR TOP BIGCOMMERCE DEVELOPERS?
Who is BigCommerce best for?

BigCommerce is one of the top e-commerce performers because it offers a dependable combination of features, applications, and integrations. BigCommerce is a good e-commerce platform for well-established enterprises looking to migrate their offline business online, or businesses planning to scale up rapidly.
Can I customize anything on BigCommerce?

BigCommerce offers a wide range of options for customizing the checkout page — everything from settings that can be adjusted from within the control panel, to completely custom-built headless checkout pages.
Is BigCommerce better than Shopify?

Both BigCommerce vs Shopify are excellent site builders and online managers and there's a lot of overlap between the two. Overall, when comparing BigCommerce vs Shopify, it's hard to pick a clear winner. Finally, there are clearly some differences between the platforms that can help you differentiate between the two when you're choosing which one to go with.

In conclusion, the decision lies in your hands, hopefully, this article has given you enough information to help you choose the best platform that can cater to your business in the best ways.
What if I am not satisfied with my BigCommerce development project?

We're here to help and, in fact, our average customer score granted by clients after delivery of their projects is 4.75 out of five! For added peace of mind, take a look at our Satisfaction Guarantee Policy.