E-commerce
What is eCommerce Website Development? A Complete Guide
Should you consider eCommerce website development for your business? As you might have noticed, online shipping continues to be a staple for many.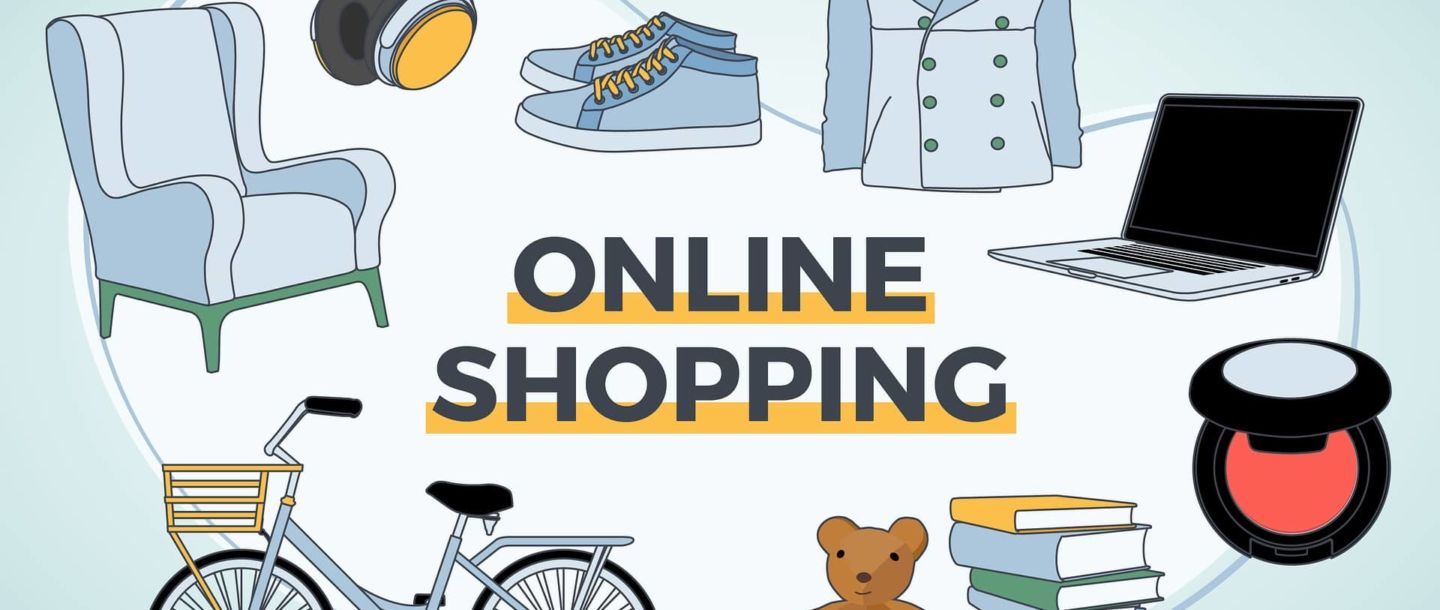 Without a professional and dedicated space for selling your products through the web, you could miss out on potential revenue and a chance to improve your brand's reputation. However, it's crucial you take the time to get the development on your eCommerce site right.
A beautiful and functional website is not created overnight. Expertise is vital to ensuring that your webpage runs properly but also meets your needs as a business owner. This guide reviews what eCommerce website development is, what factors impact cost and development time, and how to find the right developer for your site.
What is eCommerce Website Development?
eCommerce development is creating dynamic websites that drive sales over the internet. There are millions of eCommerce websites, and new businesses are launching sites, even as you read this. Consumers now prefer to do most of their shopping online, especially since they can get products shipped to their doors quickly.
Every competitive business needs a website that stands out from the crowd, but business owners and managers likely don't have enough time to build and monitor an eCommerce site. Hiring the right talent ensures you can focus on what you do best while someone else brings traffic to your door.
A good eCommerce site gives your business an identity, sets the user experience for your interactions with people, and shows everyone what makes your product stand out from the rest.
What Makes a Good eCommerce Website?
eCommerce web design is about driving traffic to your site, engaging your visitors with a seamless experience, and completing sales. Not paying attention to these details can set you up for failure. For example, if someone enters a storefront because they noticed the inviting signage, but the aisles are cluttered, and the employees are rude, they likely won't buy anything.
A good eCommerce website catches people's attention, answers their most important questions and resolves their concerns. If people can use your website without difficulty and you establish trust through authoritative content, your visitors are more likely to buy from you rather than someone else.
Your website design, images, descriptions, security features, site speed and SEO efforts all determine its success.
Design
Before creating your website, take ample time to decide your core message, how you stand out, and how to communicate that through your online store. You should work with a developer who knows how to bring your vision to life, whether it's to build brand recognition, create a scannable catalogue, or provide the best customer service experience possible.
Consider what type of theme, corporate logo, page layout and products you want to include and which ones to focus on. Building a successful website may require adjusting the design as you learn what strategies are drawing your target demographics and which products are most popular.
You also need to imagine yourself in the customer's shoes when they complete their order so that you're able to design the right checkout experience. Glitches and other problems at this stage lead to many abandoned carts on eCommerce sites.
SEO
SEO stands for search engine optimization. It's the practice of producing content that ranks well on search engines like Google. The best way to get noticed online is to rank well on search, so most businesses with eCommerce sites invest in SEO services. You can use SEO to engage your customers because you're creating content that answers many of their questions about your products or services.
SEO strategies are more effective when you combine your website content with social media and email campaigns. Reaching out to people on sites like Facebook humanizes you and shows them you care. Expect to spend money upfront on SEO when designing your website and a monthly maintenance fee to keep your site updated with fresh, searchable content to draw more traffic.
Product Images and Descriptions
The way you present your products matters. Hiring someone to take professional photographs and writing clear, concise product descriptions can separate you from the competition. Things that you may want to include in a product description include dimensions, special features, materials, size or colour options, and if it has a warranty.
An eCommerce developer knows how to organize your products on your site so visitors can find items that match what they're looking for quickly. The longer it takes to find what they need, the greater risk they'll leave your site, so use images people are more likely to click on.
Security
Cybercriminals are more active than ever, and consumers have valid concerns over how their data is used and stored. Using the best encryption technologies and cyber security measures protects their information and keeps your business safe simultaneously. Many of the same criminals trying to steal your customers' information may also try to wreak havoc on your website by installing malware, stealing your business data or attempting to knock your website offline.
The best time to address cybersecurity is while developing your eCommerce site rather than after a data breach or attack. You also need to have a plan if your security system is breached. Criminals can thwart even the best of security protocols with enough effort and dedication, so you should decide what your contingency plan is ahead of time. Businesses that are taken down in an attack often lose money by the minute and, even more so, credibility to customers. Planning ahead and diligently can save your bottom line, among other things.
Speed and Performance
Slow page load speeds, apps that don't work, and users not being able to see or interact with your site while using their mobile devices are all issues that can cripple an eCommerce site. An eCommerce store developer can help you choose the right web hosting option, create a mobile-friendly version of your site and let you know which of the thousands of available apps and widgets add functionality and performance enhancements.
You should also monitor how your site performs over time to know when it's time to invest in upgrades. Competitors with faster websites that offer better user experiences may draw customers away from your business if you don't keep up.
Options for eCommerce Store Development
It's easy to become confused when trying to build your own eCommerce store due to all the choices you have along the way. You need to choose a domain name for your site, create a theme, choose which platform you want to use, install applications and widgets, create content and then devise a search engine optimization strategy.
Once users begin interacting with your website, you need to see what pages are performing well and where your traffic is coming to so you can make refinements. Here are some options you should consider before you get started to stay ahead of the curve.
Domains
A domain is an address people use to find your website on the internet. Obtaining a domain is easy and usually costs less than $20 per year if you're not trying to get a popular address to which someone else has already purchased the rights. Many web hosts or platforms offer service packages that include a domain name for the first year or longer.
Every page on your site will have your domain in the URL. Choosing a domain is one of the first steps for eCommerce website development, and it's important not to select one that is unoriginal or difficult to find. For example, avoid dashes and special characters so people can remember it more easily.
Platforms
A platform may also be referred to as a content management system. One example of a popular platform and content management system used in eCommerce is WordPress because it integrates with the WooCommerce application. The platform you choose will affect how you make other decisions. For example, WooCommerce development will have additional options and customization that you might not find if you choose Shopify development. You can create and manage an online store through WordPress and make changes on a single platform. Other platforms include Wix, Shopify and Squarespace.
Content management systems store all your content, such as blog posts, images, videos and other forms of media. If you need to change something, you can locate it quickly through the platform and immediately go live with the adjustments.
Plugins, applications and widgets are programs you can install on your site to improve functionality or make it easier to use. Keep in mind that you should strike a nice balance between having useful plugins and avoiding too many programs that slow your website down and harm its performance.
Headless
Headless commerce is a new eCommerce strategy that offers businesses more flexibility. It allows you to create a responsive, seamless website that integrates whatever technologies and functions you want. It takes much less time to create a website using headless commerce than traditional eCommerce platforms, but it's more difficult for your IT department to control them because of their pre-installed controls and code.
Headless commerce is ideal for businesses attempting to scale or enter multiple markets. Small to mid-size companies may be better off staying with traditional eCommerce models.
How Much Does eCommerce Website Development Cost?
There are many factors to consider to help determine the cost of eCommerce website development. It is essential not to look over the key details or take shortcuts to launch your site more quickly. While these cost-saving measures might work for some time, they can be more expensive in the long run. With that said, some features of your site and development may require less investment than others. Below we have highlighted some things that may impact the overall cost.
Type of Business
If you're a small business, you can create a functional website at little expense. You need to do most of the work yourself, however, and may make many mistakes as you learn. Mid-size or enterprise businesses pay a lot more to create eCommerce sites, with some of them costing up to $400,000 in the first year.
Platform Choice
Some platforms offer free themes, plugins and widgets, so you could get away with making a website for less than $1,000, in theory. What you save by selecting free or low-cost platforms, you can invest in hiring an eCommerce developer to create custom applications and themes for your site.
Customization
You can make your website do almost anything you want if you find the right person to write the code for you. The downside is that it costs more money for complex code or functions because you need to pay for someone else's time. While customization can set your site apart from others, just remember it comes at a price.
SEO Services
Every business should set aside a budget for advertising and search engine optimization. These services are essential if you want to keep pace with your competition and could be what gives you the edge over your competitors.
Bottom Line
Small businesses should expect to invest a maximum of $10,000 in an eCommerce website during the first year. There are also ongoing expenses to consider, such as support services, website maintenance, and enhanced security features.
How Long Does It Take to Build an eCommerce Website?
The sheer number of options in development makes it difficult to predict how long an eCommerce website will take to create. Things that can speed up or slow your development include the following:
Platform
Choosing a content management system such as WordPress speeds up website development at the cost of complexity and functionality. WordPress allows you to choose which programs to use on your website and how they appear, making it easy to create a functional website in hours.
Complexity
Customization slows development because you may need someone to create plugins or themes that aren't readily available. Enhanced integrations and advanced security measures also take time to implement.
Your eCommerce Developer
Experienced developers have learned how to streamline their processes so your website is operational in as little time as possible. Choosing a developer with experience working with the platform and tools you want to use is important. Ensure you check credentials and ask for examples of past work before hiring anyone.
Considerations for Hiring an eCommerce Developer
Some of the things you should consider before you hire someone to build your site include the following:
How much past experience the developer has with the software you want to use
How long production will take
Upfront and recurring costs
Goodie Websites allows you to search for talented freelancers based on their expertise and experience level. Are you looking for an eCommerce developer? Contact us today to learn how we can help.