E-commerce
8 Features You Need For Your Ecommerce Website
Opening a brick-and-mortar store is a huge milestone for many businesses. But as online shopping continues to drive market growth and push for new demand, launching an ecommerce store can be equally as monumental.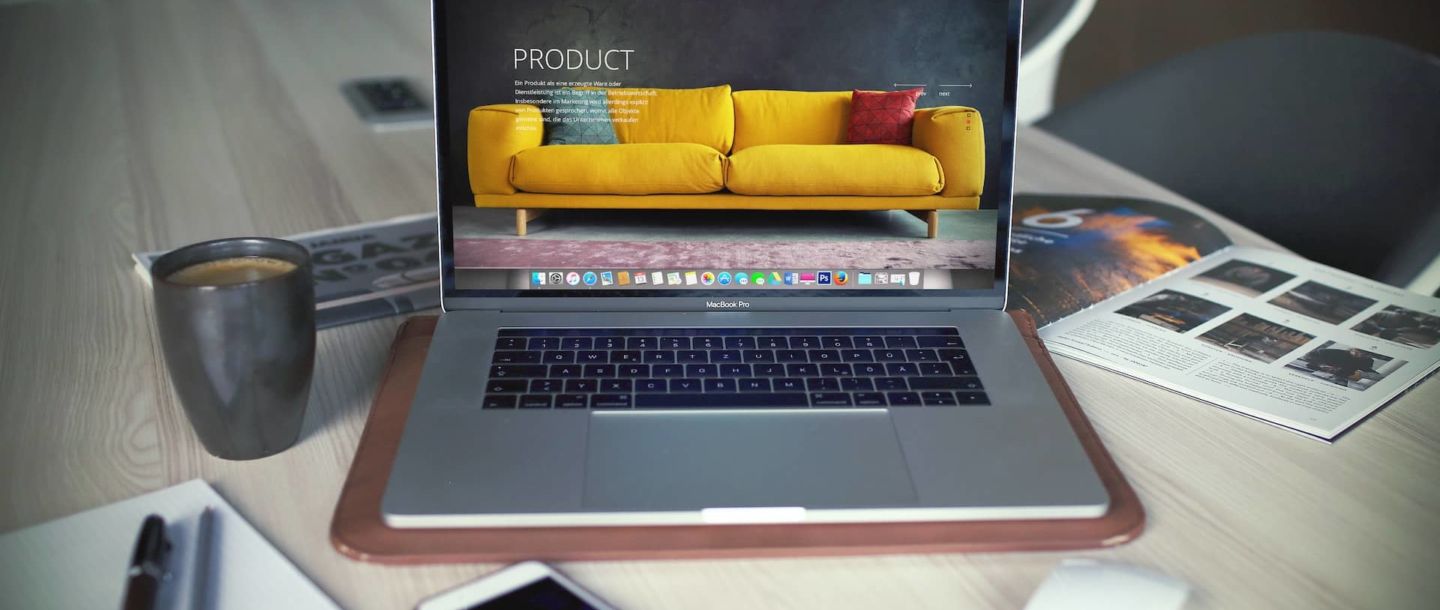 Although it may seem like this would be an easier process, it still involves many hours of work and dedication to ensure the final vision reflects the brand and experience a business is trying to curate. Whether you are new to ecommerce or are looking to upgrade your existing virtual storefront, ecommerce website features can set you apart from your competitors and improve your relationship with customers.
Many websites you shop from likely already have these specifics in place because these virtual storefronts know these features enhance the user experience and ensure a smooth buying journey that customers will remember. These details may be things you were aware of already or new to you. In either case, they can completely alter the interaction someone has with your virtual storefront.
Read on to discover the top eight ecommerce platform features and the best way to ensure they are implemented correctly.
Things to Consider for Your Ecommerce Site
Before you launch into the ecommerce features you want to be included on your website, you'll want to review a few initial details. These will help drive your decisions moving forward and provide you with a better scope of the tasks at hand.
Platform
There are numerous ecommerce platforms to choose from, each with its own distinct features and functionality. Often, the two options that come to mind the most are Shopify, for its brand recognition, and WooCommerce, known for its integration within WordPress. Both platforms have unique options that can ensure proper functionality while simultaneously looking great. If you are newer to ecommerce websites, explore trials and tutorials of how each tool operates before deciding which one to implement alongside your brand. If you already have one for your virtual storefront, research its full capabilities to ensure it will work for your needs.
Timeline and Budget
Proper ecommerce website development of any kind takes time. It could be months out from your launch, and working with a reasonable timeline is crucial. Otherwise, you might rush to online sales and cause your customers difficulties in the process.
Additionally, the cost of developing an ecommerce website, especially with important ecommerce features, is not something to overlook. Research projects of similar size and scale before you dedicate a budget. This can give you an accurate idea of how much a website like the one you want will run you.
Working with a Developer
Putting together a full ecommerce website might be a little out of your skillset, and that's okay. Working with an experienced and knowledgeable ecommerce developer can be a game changer, allowing you to dedicate valuable time to your business rather than trying to figure out the ins and outs of coding. These professionals can improve the process and ensure your site runs smoothly, looks great, and attracts plenty of new customers.
The Top 8 Ecommerce Features
Below, you'll find a comprehensive list of some of the most popular features that are included on many ecommerce websites.
1. Easy Navigation
Users want to move through your website with ease. If they get stuck on a page and can't go back or are unsure where the button is to continue with their purchase, they are sure to abandon the site. When deciding the look and feel of your ecommerce shop, consider what you enjoy about the websites you frequently purchase from. What makes the experience better? Some specifics you may want to consider are:
A sticky main navigation bar
A clickable logo
Pillar and collection pages
A set number of menu bar items
Simple icons
While these features for your ecommerce website focus on optimizing UX/UI for your customers, they'll likely also need considerable work in the backend to ensure they function properly. Additionally, you'll want to consider mobile-friendly designs and layouts since many buyers tend to access websites from their phones or tablets.
2. The Ability to Sort and Filter
Perhaps some shoppers will come to your site searching for a specific item. Others might be interested in certain products that suit their needs. You likely already sort your merchandise based on a few options, like size, colour, weight, length, or other identifiers. Allowing users to do the same when shopping on your site provides them with a vital feature that can help drive sales.
If someone can't find what they are looking for, or cannot organize your products based on their needs, they won't stick around. A sort and filter option allows users to group similar things together and display them in a way that suits their desires best. These two pieces of the buyer's experience can really set their perception of your ecommerce store apart in a positive light.
3. Product Reviews
It's no surprise that purchasing decisions can be dictated based on what others say about a particular product. This can be especially true if your product is niche, or even in an oversaturated space. Users want to see what other people are saying, and where better to display it than right on your website? This ecommerce feature provides transparency and bolsters your reputation at the same time.
Buyers also want to know if the brand they are buying from is responsive and accountable. If you have a review on your site that isn't perfect, do not worry. It provides an opportunity for you to make it right and for other customers to see that you care about the products you sell and who is buying them. Engaging with those who leave you reviews can help build trust and ultimately boost sales.
4. Related and Frequently Bought Together Products 
Once you reach the bottom of a product page, you'll often find a section recommended based on your activity on the site. Carousel of items could be related to what you are viewing or have additional products that are often bought together. This ecommerce feature allows you to suggest and promote other purchases above what the buyer is already considering. It can provide a more complete shopping experience which encompasses all of the user's needs.
5. High-Quality Photos and Videos
Social media has pushed the envelope on what buyers want to see when they are considering purchasing a product. High-quality photos are a must to draw in users and show key details that might be missed when scrolling through an ad or search engine results page. Features like zooming in and seeing things from different angles can impact a buyer's decision. However, you'll want to ensure that these pictures are optimized for your site, so they do not increase load times.
Videos have become increasingly popular as customers want to see what a product can do beyond a simple snapshot. Adding videos to your site offers a more dynamic experience for visitors and can better guide their purchasing decisions. For many businesses, it's an ecommerce feature they can't afford to do without. Just ensure these videos are embedded from an offsite platform, like YouTube, so they do not impact the time it takes for your site to load.
6. Detailed Shipping and Return Information
Customers are always concerned about how long it will take their online purchase to get to them. Being upfront and including the information they need to make an informed decision in the product description, such as how long it could take before a product is shipped, can improve their experience.
If a product arrives and it isn't what they were expecting, shoppers also want to know they can return their items without difficulties. Having these details, it can help to ensure clarity throughout the process.
From there, you may want to consider the actual shipping demands of your products. Will you offer free shipping, is there tracking available once buyers have gone through the checkout? These details and connect your users with your designated shipping provider can create a significant impact and influence return buyers.
7. Shopping Cart 
A shopping cart bridges the browsing and buying process together. Within this pop-up or linked page, users can view brief details for the items they like and an estimated total. This is an especially important ecommerce website feature thanks to its ability to mimic the in-person experience. With one click, shoppers can easily proceed to purchase as they see fit. A cart indi progress to the checkout process and might be skeptical of the functionality of your site.
8. Secure Payment Options 
No user wants to complete a purchase online without knowing their information and credentials are safe. This is the norm and the expectation of online shoppers, so ensuring your payment process and funnel integration are seamless and secure is essential. You will also want to provide several payment options to align with the various ways that shoppers prefer to complete their online purchases. These could and should include:
You may also want to consider adding cryptocurrency options depending on your market and key demographics. The increased offerings of "buy now, pay later" software may also interest you. Systems like Afterpay, PayBright, Sezzle, and Klarna might appeal more to your customers if they are available.
How to Implement Ecommerce Website Features
Once you know the ecommerce features that users are looking for, the next step is to implement them.
Do Your Research
Although the above list highlights many common and important ecommerce website features, you may want to do a bit more research into what your customers are looking for. This way, you can decide on additional or new options that would work best for your products. Ultimately, you know your merchandise and the people who buy it the best. This knowledge should drive your choices regarding the ecommerce features you include or exclude from your site.
Understand Your Platform
Depending on the type of ecommerce platform you use, some features may come standard or be simple to implement. This can save you time and effort, getting your website up and running and off to a good start. The more ecommerce features you add may require unique coding or additional legwork that you aren't able to complete alone. Knowing the limitations of what you can accomplish yourself and the possibilities available for your online store are important when choosing how to implement these features.
Implementing ecommerce features might seem straightforward, but in reality, it requires considerable work on the backend. Without the proper knowledge and time to dedicate to these updates or changes, it can quickly become a project that causes more headaches than triumphs.
An ecommerce developer can understand the final vision you have intended while doing the work to ensure full functionality. They may also have additional ideas for features based on previous sites they have worked on, which could be an increased benefit to your virtual storefront. If you are keen on adding new ecommerce features in the future, the developer you work with can also provide support when it comes time to apply them.
How Goodie Website Can Help
At Goodie Website, we connect exceptional developers with those looking for exceptional websites. We work with knowledgeable freelancers who are passionate and interested in completing the projects you require, no matter the scale. Our team of developers are excellent communicators. They have key insights that might help your website be even more successful than you hoped.
We can work with various timelines and budgets. We ensure that you see the results you want and need to grow your business. To learn more about our services, connect with us!