WordPress
How to Hire a WordPress Developer in 7 Steps
A website is an essential part of any business in the 21st century. It brings all components of an organization together, including social media, brand experience, and customer interaction.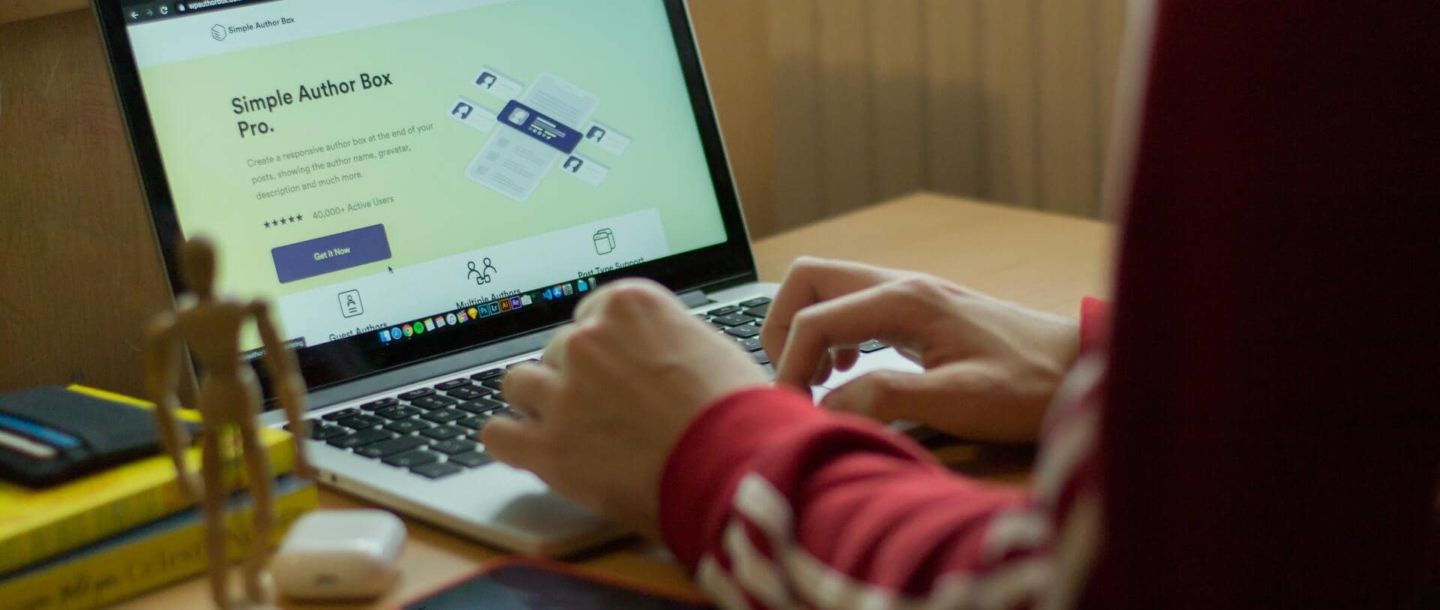 Many opt for WordPress as their chosen content management system (CMS), and for a good reason. It is consistently one of the most used platforms, with thousands of options for customization. Dedicating time and resources to building your WordPress website is important. Such a dedication can deliver results while also having the positive impact that you want. For that to come together, you should consider to hire a WordPress developer.
The expertise and skills of someone with robust knowledge of this platform can be invaluable to your website build. We'll explore some necessary steps of the hiring process to find out why you should hire a WordPress developer. In conclusion, we'll suggest you a place where you can hire a WordPress developer.
Step 1: Put Together A Project Outline
Whether you already have an existing site or are looking to build from scratch, you've likely got plenty of ideas regarding what the project will look like. Jot them down into an outline where you can better organize and detail the things you are looking for. Consider doing some research to discover any new trends or opportunities that you might want to include in the project. Even if you aren't familiar with the website build process, this outline can give you a better idea of what you are looking for from potential developers.
In general, your project outline should cover the following:
A timeline for work on the site and an estimated date for the launch. This might also include a meeting schedule and touchpoints to check in on the progress.
The pages you want to include on your site beyond the homepage. This might entail an about us section, a gallery, a blog, or a place where people can fill out a form and contact you.
Any integrations for social media or third-party apps. Connecting your Instagram feed seems straightforward, but complex concerns like coding need to be accounted for.
Whether you need eCommerce. This is a big component of website builds, and if you require it, you should research what platform (such as Shopify or WooCommerce) you want to use.
Depending on the project's progress, specific details may be loose or subject to change. However, it should give a solid overview of the work involved and make sense when presented to potential developers.
Step 2: Budget For The Potential Cost
A WordPress website build can quickly rack up to tens of thousands of dollars. Something super customized with numerous code alterations won't come cheap, not to mention the cost of hosting platforms, themes, app integrations, and other considerable details. Your budget for a developer should be a comfortable amount you are willing to spend. It should reflect the amount of work you are looking to complete. Additionally, consider budgeting a flat fee for test projects as you go through the hiring process so you can afford to assess the skills of the candidates you like.
Consider reviewing comparable costs online through quote generation apps or based on similar builds that resemble the look and feel you want. Create a need and nice-to-have list to ensure you deliver the webpage users will like without breaking the bank. You can account for potential overages while maintaining the amount you are willing to spend.
Step 3: Understand Your Needs
It stands to reason that no two websites are exactly the same. While you might pull ideas from similar pages, your build will be unique to your needs. So, discovering what those are before hiring a WordPress developer is essential. You may want specific features to enhance UX, like booking forms, calendars, newsletter sign-ups, or social media integration. Perhaps you want the front end of your website to look and feel a certain way that differs from your competitors or similar sites you've seen.
You'll also want to get a good idea of the size of the project your WordPress web developer will be working on. A simple website revamp will require a different amount of effort compared to a complete redesign. This may also make you consider other developers based on their skill sets and previously completed projects.
Regular communication with the developer could be important to you, or you might be satisfied with a singular weekly update. Consider where your needs lie the most, as you'll want to hire someone that can work with you and whom you trust. 
Step 4: Review Portfolios
WordPress developers you consider hiring should have past projects available for review from their portfolio. These will give you an idea of what they are capable of, the extent of their experience, and if they have worked on sites similar to the one you need help with. This step can narrow down individuals whose style or nuances you like. Often, visual representations are the clearest way to understand a WordPress developer's skills since you might not be familiar with technical language.
Additionally, if you are reviewing their resume, you should look for specific skills and qualifications that indicate they know their way around website building. Details like knowledge of HTML, CSS, and JavaScript ensure that they can code and customize easily. Perhaps you'd be comfortable with someone with a degree in web design because it demonstrates their commitment to their professional career.
Step 5: Develop Interview Questions
While it's somewhat easy to vet WordPress developers on paper, an interview can reveal more about their personalities and what they are like to work with. After selecting a few portfolios you like, put together a handful of questions to help you feel even more confident about who you hire. These questions might include the following:
What do you think of the project timeline?
Tell me about a project that didn't work out so well. Why did it falter?
How do you prefer to receive feedback (in an email or on a call)?
What are your favourite projects to work on?
How do you ensure clear communication throughout the process?
Can you explain complex language, like coding, in layperson's terms?
The answer to these questions will help you choose one developer over another. You might initially have your mind set on a WordPress web developer with a professional portfolio who then interviewed poorly. In contrast, someone with a newer portfolio may wow you with their answers and demonstrate a keen ability to suit your needs.
Step 6: Prepare A Test Project
Consider this step a trial run before jumping into the full project. The relationship between you and your WordPress developer will continue for months as your project reaches completion. Making sure their skills and abilities will work for you is a must. Depending on the volume of work involved for this test, consider paying a flat fee to potential developers upon completion. This shows you are considerate of their time and skills.
A test project might be as simple as arranging information on a page or creating a new mock-up layout based solely on your notes. You'll want to see how the developer works, what they can produce, and how close it is to your expectations and specifications. In addition, it will be useful to see how feedback will work and if they can edit their creations to match your vision.
Step 7: Finalize A Contract
After you've gone through the vetting process and found a WordPress developer perfect for your project, you'll want to spell out everything you expect of them in a contract. Include as many details as possible, especially when you consider the level of work that needs to be done. 
Where possible, insert clauses or contingencies to protect yourself and the developer in case things need to change. The more effort you put into the contract and the clearer the expectations on both sides, the fewer difficulties you could have down the road.
Why Do I Need Hire A WordPress Developer?
With the internet clouded with how-to videos and courses that teach you how to build a WordPress website, you might be content to try to make the site yourself. However, a developer can work more efficiently and effectively. They can catch details and potential pitfalls before they impact progress, not as they occur, and turn your concepts into real designs that work exactly how you want them to.
Improve UX/UI
User experience and interface are two of the most important components of any website that hopes to attract users. Some WordPress themes showcase what's possible rather than what you start with. You could purchase a theme in hopes it will look exactly how it does in the example. In reality a lot of work needs to happen before it gets there.  A WordPress developer can arrange pages the way you want and create a layout that works well for your needs and visitors. They can also make suggestions and improvements that fulfill the user experience based on their previous knowledge of other builds. 
Custom Features
Thanks to their knowledge of WordPress and coding, a developer can seamlessly integrate custom features that improve your website. With their knowledge of front and backend workings they are reducing user issues and problems for you down the road. They should be able to do the following:
Implement SEO tools to ensure search engines don't overlook your site
Improve speed issues that you might be unaware of
Ensure that the booking form on your site works on desktop and mobile devices
Connect your social media so users can connect with you from anywhere online
WordPress is a great resource, but it only works optimally if you know how to use it. A developer can implement different themes on different pages,
Additional Support
Before and after you launch a website, support is vital to ensure proper functionality and a great user experience. A WordPress developer can incorporate troubleshooting into the final stages of the project. WordPress developer can also assist if you have difficulties adding new features or scaling your webpage in the future. They are in your corner, meaning web issues don't have to be costly or scary to think about. 
Where To Hire A WordPress Developer
As WordPress is a giant in the CMS space which caused that more and more developers have gained the skills and knowledge capable of building a website on this platform. When searching for developers, you'll want to find one that is reliable and trustworthy and often, this can come from connecting through a third-party site that can verify their skillset.
With that said, are you wondering how to hire a WordPress developer? At Goodie Website, we work with WordPress developers with extensive experience. Our team can work on front and backend functionality to encompass all aspects of your website project. We work with businesses and individual clients to ensure they are involved every step of the way and that the final result is what they are looking for. To get started on your next project, reach out to us.