WORDPRESS PLUGIN DEVELOPMENT SERVICE
Hire the Top WordPress Plugin Developers
Goodie offers custom WordPress plugin development for designers, business owners, and digital agencies. Our team of professional WordPress plugin developers will make your project look good!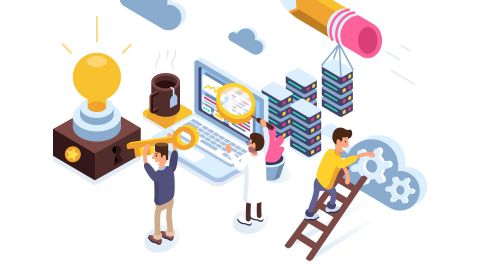 Our WordPress Plugin Developer Solutions
Our freelancers create performance optimized plugins that will extend your WordPress website functionalities.
WordPress plugins on demand

Our WordPress plugin developers are ready to create custom WordPress plugins to extend your website setup.

Ongoing plugin support

Your WordPress plugin developer will provide ongoing support to ensure your custom plugin is up-to-date and compatible with the latest version of WordPress CMS.

Plugin performance optimization

WordPress plugins created by our experts are optimized to perform and improve user experience on your website.

Secure WordPress plugin solutions

Your custom WordPress plugin will be built with online security best practices which will ensure that your website data is safe.
Preparation

Access platform
Upload your design files and project brief
Pre-production consultation

Matching

Goodie experts review project
Consult the solutions
Approve the price

Production

Pay the kickoff invoice
Communicate the project
Approve the project
Verified professionals
You will work with experienced professionals that will take your project to another level.
Fair Price
Transparent web project development quotation process results into fair price for your project. High quality work for industry standard rates.
Satisfaction guarantee
Your project is completed when you're happy with it. Our developers develop your website following your project scope of work.

Average Rating:
4.75 star per project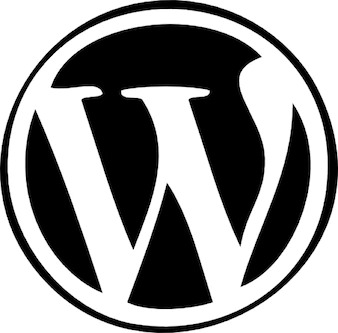 WordPress Experts:
20+ Active WordPress developers
Customers:
served 1000+ since 2016

Projects:
2000+ projects launched since 2016
What Our Clients Are Saying About Our WordPress Plugin Developers
Marcin was exceptional and brought our vision to life. He was very patient and made everything work perfectly. We couldn't be happier with the clear level of expertise and knowledgable that Marcin has applied to our project.
Piotr was prompt, polite and extremely professional. I would refer him onto anybody that requires a skilled coder!
Prawesh was very professional, very accommodating. Enjoyed working with him and he followed the design specification perfectly, was able to make any adjustments we needed quickly.
Rafal was great: high-quality work, professional communications, timely turnaround, patient with our lack of sophistication and therefore frequent changes. Very good job, we would definitely work with him again.
Benefits of Working With Goodie's WordPress Plugin Developers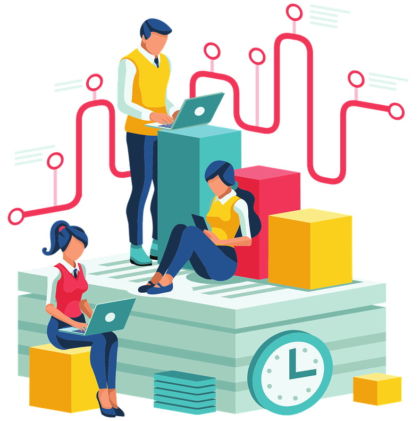 Benefits of hiring a WordPress plugin developer

Cooperation with experienced and vetted professionals
It saves you time to focus on other areas of your WordPress website
Working with a quality WordPress developer saves you headaches later
A custom WordPress plugin saves your team time in the long run
Your team's productivity can improve with a streamlined approach
You can build a strong and reliable partnership with your WordPress plugin developer
Our WordPress plugin developers are compliant with WordPress standards
Quick turnaround times
Good efficiency level and better performance
Streamlined communication process
FAQs
Do you have any questions about our Top WordPress Plugin Developers?
What do your WordPress Plugin Developers do?

Our WordPress plugin developers will reach out to our clients to communicate out all project details. They will review plugin requirements to identify the scope of the project. After all project details are clearly communicated, they will develop a custom WordPress plugin for your website.
What if I have questions after my project?

That's no problem at all. You have the ability to communicate the details with your plugin developer during the project development process on our platform. Our platform allows you to re-open a completed project and reach out to the WordPress developer who worked on it to discuss any further work.
Am I going to know how to use my WordPress plugin?

Absolutely. Your WordPress plugin developer will provide you with an easy-to-follow "how to" document, which will instruct you on how to use the plugin on your WordPress site.
Is a custom WordPress plugin worth it?

Depending on your website's needs, custom WordPress plugins can save you time and money in the long run. Hiring WordPress plugin developers who our team has vetted will ensure the quality of work will be more than suitable for your custom project.
How long does it take to build a WordPress plugin?

You can expect your WordPress plugin to be completed roughly 10 business days after we've received the project details and payment. However, the length of time depends on the project's complexity. Your WordPress developer will be able to provide more details after they've seen the project scope.
Do I need to hire a WordPress plugin developer for my website?

The skills required to develop WordPress plugins make it difficult to build your custom project. Not only that, but the time it takes when you're a beginner is usually not worth it, and you're better off focusing on other aspects of your website. Hiring a freelance WordPress plugin developer is the best method because it saves you time.